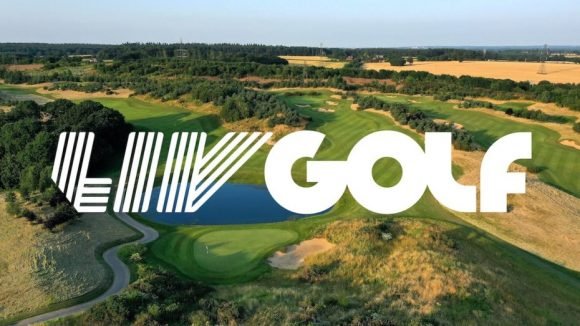 By Fred Varcoe

Senior Golf Digest writer Joel Beall penned a column the other day trying to put the LIV Golf Series into perspective and he did a pretty good job of it. Here's some excerpts and comments.
(You can read the full article here.)

****

"It's too early to validate LIV's aspirations to 'reinvigorate' the sport, particularly given the motives behind them. But the enterprise can't be dismissed, much as the PGA Tour wishes to do so. Not after LIV's coup of signing Dustin Johnson and in-their-prime stars like Bryson DeChambeau and Patrick Reed. Not with a number of other players about to follow suit or weighing a similar jump. Not with LIV's endless mountain of gold that would put Scrooge McDuck to shame. The operation has brought the game to the once-unthinkable precipice of a schism at the professional level."

LIV's pot of gold actually undermines its own ambitions. It's not a bottomless pot. LIV can only survive if it exists as a credible golf tour (or series of events). It's not going to be paying $100 million appearance fees 10 or even five years down the line. The tour has to be accepted or it will die.

"LIV Golf CEO Greg Norman has said he does not want a schism; he envisions LIV to be additive to the sport. Norman is also rolling out a field in London this week that, with a few notable exceptions, is composed of has-beens and never-wases."

It's a cheap shot to label these golfers as has-beens (and let's not forget, many of them are/ were PGA Tour players). A lot of these slurs refer to the likes of Lee Westwood, Martin Kaymer, Sergio Garcia, Ian Poulter, Richard Bland and even Phil Mickelson. Apart from being a clickbait cheap shot, it's just inaccurate. Lee Westwood was the DP Tour champion (for the whole season) less than two years ago; Kaymer is a former World No. 1; Garcia won the Master five years ago and his last PGA Tour title was less than two years ago; Poulter won his last PGA title four years ago and made the Top 40 in each of the majors in 2021; Bland is playing the best golf of his career at 49 and won his first title a year ago, as well as leading the U.S. Open after two rounds last year; and Mickelson was the defending PGA champion when all this kicked off. Maybe they're not in the Top 10 anymore, but these guys are still relevant in any tournament they play in. Granted there are some lesser names in LIV, but there's a reason for that, which is that the PGA Tour is so restrictive. It amounts to 125 elite players and maybe 100 more hangers-on. The sport needs more events to accommodate more golfers. There are a lot of good golfers out there desperate for competition and a decent pay day. Why doesn't the PGA Tour put a cap on prize money and give more golfers more chances to earn a living playing tournament golf? Yes, I can see the flaw in that argument, but the PGA Tour seems to be more inclined to throw money at the bigger players. What does that remind you of?

Getting to LIV envisioning to be an "additive to the sport," why shouldn't it? The whole problem could have been solved if the PGA Tour had met with Norman (or, even better, someone from LIV with more brains and less attitude). In fact, the PGA Tour should have said to its golfers: "You can play anywhere, anytime." Instead, they said, "Play on our Tour or die." The PGA Tour's stance makes no sense at all. They can still have points or prize money tallies to produce rankings and eligibility, but then the ball is in the court of the golfers. They will be able to determine when and where they play golf and if they want to try to play in the majors or Ryder Cup. The PGA Tour won't lose out. There are plenty of good golfers out there. And the top golfers don't play every week. For example, in the 2020/21 season, Scottie Scheffler played 25 out of 52 tournaments. So, why can't the PGA Tour exist with LIV and other tours? Independent contractors are just that: independent. That's why the PGA Tour will lose the upcoming lawsuits.

"Competing for ungodly sums of money under the misguided notion that it will somehow help a maligned government sportswash its image."

Let's throw this argument under the bus. The United States and Europe do not have the moral high ground here. The DP Tour inaugurated a tournament in Saudi Arabia AFTER the murder of Jamal Khashoggi. The PGA Tour also has had events in Japan, which has a despicable justice system and the death penalty, and China, which is responsible for so many crimes against humanity it even makes Saudi Arabia look good. The accusation of "sportswashing," should not be a factor in this debate.

"[LIV] could help the PGA Tour and DP World Tour, cleansing them of those stuck in the purgatory between relevance and the Champions circuit and making way for fledgling stars. But for all that it hasn't been, LIV has shown just enough of what it could be—and the chaos it could impel—and that's the problem. There's the problem of the disruptor in question, the series being funded by the Saudi Arabian government, for it is driving this discussion and its direction seems aimless."

Good point. What is the purpose of LIV? To liven up golf? Maybe. Norman used to go on about expanding the golf world beyond North America, but he undermines his own argument by having five of the eight tournaments in the United States. Nothing in Korea, Japan, Australia, South Africa, continental Europe? Again, if LIV had sat down with the PGA Tour and drawn up a plan where they didn't tread on each other's toes, golf could have gained. But the PGA Tour, according to Norman, refused to even talk to LIV about such things.

"Perhaps the issue begins with the vehicle itself. There is a fundamental fault with the competition that LIV Golf is creating, and for a second put aside the problematic strings to this venture and focus on that competition. At its heart, golf is appreciated for being the purest rendition of meritocracy, where spots aren't given and you only make what you earn. LIV Golf is the antithesis of this spirit. It offers signing bonuses and no-cut guaranteed paydays to players most fans would not pay to see. Aside from the general curiosity surrounding its Thursday debut and a better-than-expected production, the LIV Golf presentation had no appeal. There was nothing on the line, no reason for these guys to be playing aside from the chance to line their pockets no matter how they finish. It is a glorified exhibition."

Good point. LIV should be taking its stars to places where they aren't normally seen. And if the two sides had sat down and had a polite conversation, points (perhaps on a lesser scale) could have been awarded to LIV events that counted in the U.S. or Europe. LIV is a golf tournament, a competition, so it has credibility. Give it some respect and embrace it and that might benefit the game.

"Here are bigger purses, bigger bonus pools, bigger FedEx Cup bonanzas coming to the tour, but they don't have the resources to engage in an arms race, and legacy won't be enough."

Do we know what's going to happen with the FedEx Cup, the Ryder Cup and the majors? Will the big names be dumped? Ryder Cup captains have captain's choices, while major winners have extended eligibility. Sit down, talk it out….

"This moment should force a hard look in the mirror to those at PGA Tour headquarters. The reason rogue leagues were fun thought exercises is because the tour has fallen into stasis. The product has become oversaturated with too many events and at times it seems allergic to creativity."

Scheffler played 25 out of 52 tournaments last season and Dustin Johnson played 21, so why the need to punish those playing elsewhere? More events mean more opportunities for all golfers.

"Which is why, ultimately, a potential schism inflicts the most pain on fans. This has become a sideshow with the worst type of actors, and as bad as the play has been, where it could lead is worse. Now fans' attention will be divided between an entity that doesn't know what it's doing and doesn't offer much in the way of competition yet does boast some marquee names, against the traditional power with true competition and true consequences that could lose the very stars needed to pull people in. Forget additive; that is the very definition of subtraction. It is a diluted product."

The PGA Tour's reaction was knee-jerk, although somewhat understandable or at least predictable. They HAD to sit down with Greg Norman or, better still, a rational LIV executive. Or even a Saudi Public Investment Fund official with the first question being, "What do you want?" They just needed to have a conversation….